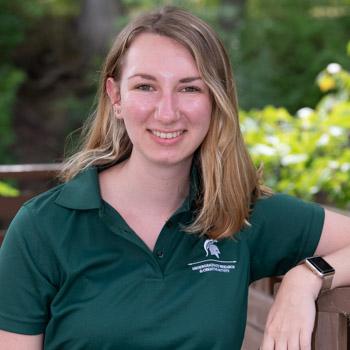 Not at Home in the Mitten: Understanding Michigan's Eviction Numbers
Current Undergraduate Research Ambassador Katie Anderson was asked to contribute a blog post by the Michigan Policy Wonk. She provides an in-depth look into eviction data in the state of Michigan.
---
EAST LANSING, Mich. – Matthew Desmond, a sociology professor at Princeton University, has gained publicity for his work in affordable housing research. He appeared in East Lansing this August as part of the "One Book, One Community" program designed to bring incoming Michigan State University students in closer connection with their new community. Through his research post, the winner of the 2017 Pulitzer Price for general nonfiction for Evicted: Poverty and Profit in the American City has also launched one of the most extensive databases yielding fresh insights into housing and those who are evicted from it.
The Eviction Lab is a prize-winning facility for researchers and those who are interested in their community's standing in needs of human capital. Users can view the total number of formal evictions (referring to a single address where a court ordered the resident to vacate the premises) and eviction rate (the number of evictions per 100 renter homes in an area) from state level down to rural communities. The feature's interactive map allows users to compare state and local level eviction numbers and rates with statistics related to race, median income, and other census data. Additionally, the lab offers a national ranking of the number of evictions and eviction rates in large, mid-size, and small cities.
This Eviction Lab data is a great tool for researchers and policymakers when developing and assessing affordable housing policies. By using this data, researchers and policymakers have a starting point for understanding which communities are most vulnerable to higher numbers of evictions and eviction rates. From there they can appropriately allocate resources and reform policies to help these communities.
The data also provides some insights into evictions in Michigan across communities of all sizes. In 2016, Michigan as a whole had an eviction rate of 13.13% (the Eviction Lab states the national eviction rate average for that year to be 2.34%), which equated to 138,169 evictions in that year. However, these numbers vary greatly across urban and rural locales throughout the state, with the highest eviction rates occurring in small and rural communities.
In terms of large cities (defined by the lab as cities with a population over 100,000), Detroit ranked #10 in the nation for the number of evictions with 6,664 in 2016. When it came to eviction rates, however, Warren ranked #9 with an eviction rate of 8.08% in 2016. Comparatively, Detroit was at #36 for eviction rate with 5.2%. This means that while Detroit had the highest number of evictions in Michigan, Warren – whose population is nearly a fifth of Detroit's – evicted a larger number of residents per total number of renter homes.
For mid-size cities (20,000-99,000 residents), Michigan's highest ranked city for number of evictions was Battle Creek at #21 with 849 evictions in 2016, closely followed by Saginaw at #22 with 838. The cities were also ranked #19 and #16, respectively, for eviction rate, though Muskegon was Michigan's highest ranked city for the category at #13 with an eviction rate of 10.91% in 2016.
Some of Michigan's highest eviction rankings, however, came from small cities and rural areas (<20,000 residents). Many of these rural areas are Census Designated Places (CDPs), or population clusters within unincorporated areas which the U.S. Census draws only for statistical purposes. While they are generally don't exist as separate cities and towns within a county, CDPs are useful for identifying eviction trends in rural areas, especially when compared to the surrounding area. For example, a CDP identified as Robin Glen-Indiantown, drawn in Saginaw County's Buena Vista Twp., came in at #1 nationally for eviction rate with 40.68% in 2016. As noted above, Saginaw was ranked #16 in the nation for its eviction rate, and the data from the Census Designated Place called Robin Glen-Indiantown demonstrates that the evictions in this area are not limited to the surrounding area's urban locales. Michigan's next highest ranking area was West Monroe, a CDP located in Monroe Charter Twp. in Monroe County, ranked at #2, with an eviction rate of 37.15%. Wolf Lake, a CDP outside of Muskegon, was ranked #5 with an eviction rate of 18%.
Muskegon Heights, a Muskegon County city of 3.2 square miles and a population of about 12,000 in the 2000 census, held Michigan's highest ranking in terms of number of evictions nationally, coming in at #9 with 359 evictions in 2016.
Moving forward with housing reform in Michigan, the Eviction Lab data provides key insights for identifying vulnerable populations across the state. Moreover, the numbers challenge the common misconception that evictions are an urban issue only. These results draw attention to the housing struggles faced by rural renters, including the small communities on the periphery of large and mid-size cities, who are often over overlooked in housing debates.
Katie Anderson is an undergraduate IPPSR Policy Fellow. She is a senior double majoring in International Relations and Spanish. Her policy interests include affordable housing, community development, criminal justice and women and minority issues.