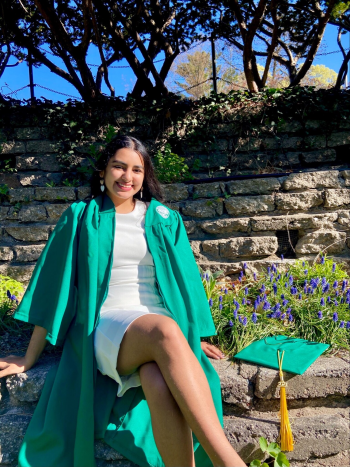 Program Assistant on to Greater Things!
Jessica Diaz, a program assistant in our office for the last 3+ years, will be leaving at the end of the summer. Jessica graduated this past spring with high honors with a degree in Fisheries and Wildlife. A winner of the Fisheries and Wildlife Outstanding Senior Award and a runner-up for the CANR Outstanding Student Leadership Award, Jessia is off to the University of Maryland to achieve an M.S. in Marine, Estuarine, and Environmental Science. She will be researching oyster restoration practices in the Baltimore Harbor. Jessia said "I've loved every second of my time at MSU because of the friendships and relationships I've been able to create from student organizations to the URCA office. A huge thank you to URCA and to my colleagues for an amazing job experience!"
Thank you for all you have done for our office. We will miss you Jessica!