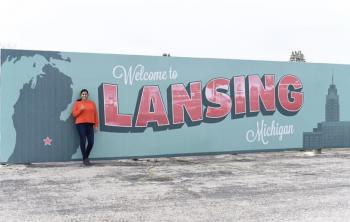 Congratulations Amanda!
Dr. Amanda Flores has been an integral part of the Office of Undergraduate Research for 5 years. She has been present for many UURAFs and Mid-SUREs, seeing how they have evolved from pre, mid, and post-COVID. Amanda was also the coordinator for the URCA Ambassadors Program, planning the workshops and panels on topics of undergraduate research. In December of 2021, Amanda successfully defended her dissertation.
Now, Amanda will be serving as the inaugural Senior Director for DEI with WKAR in the College of Communication Arts and Sciences at MSU.
Congratulations on all of your accomplishments and good luck in your new opportunity!