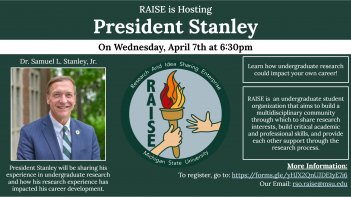 From Undergraduate Researcher to MSU President: How Research has Shaped His Career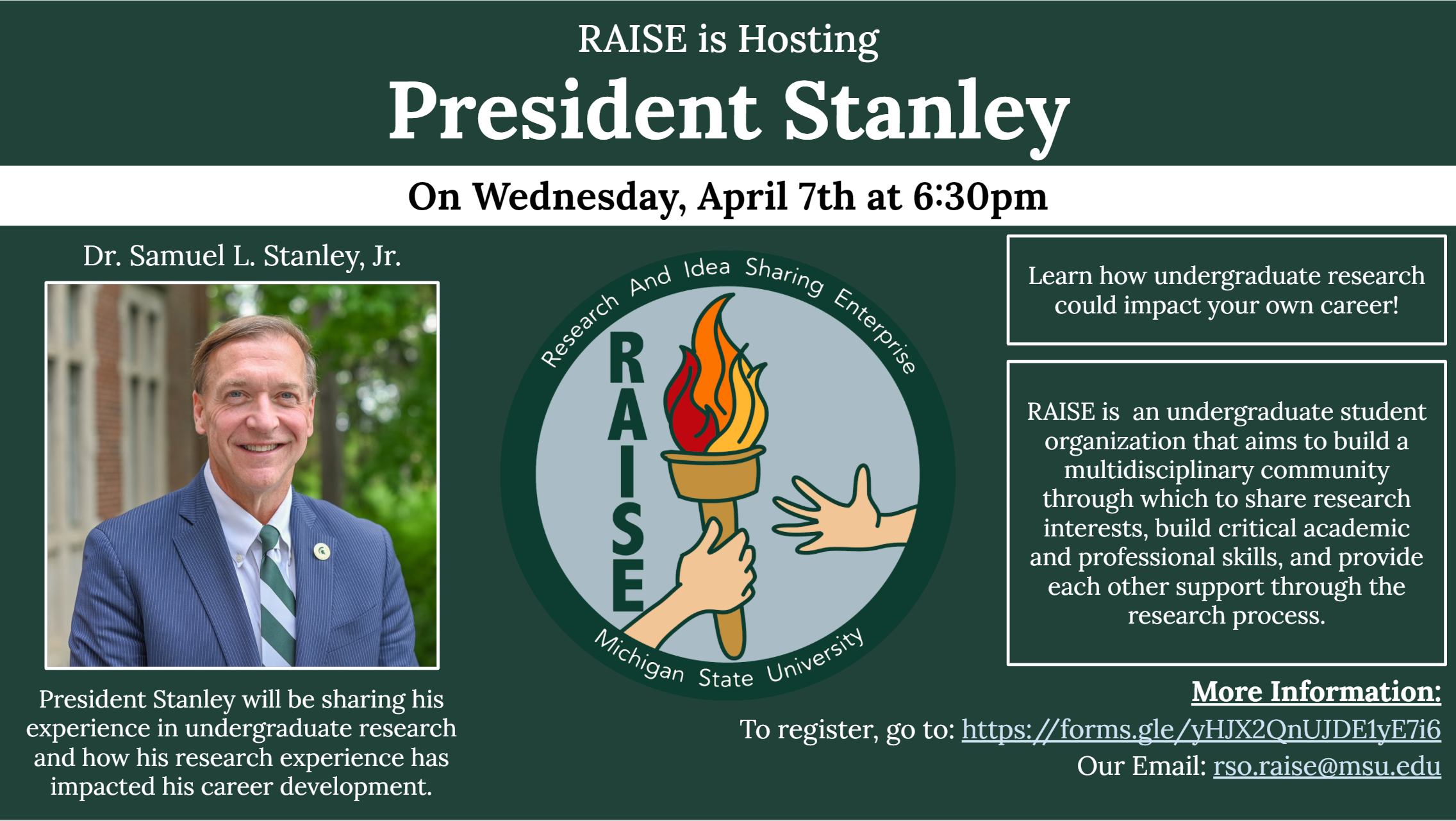 Join R.A.I.S.E. (Research and Idea Sharing Enterprise) for a night with President Stanley. President Stanley benefitted significantly from his undergraduate research experience. He plans to share how his research experiences have shaped him and his career, and how they continue to influence him to this day.
Please fill out this form to register for the talk: https://forms.gle/yHJX2QnUJDE1yE7i6. A link and password will be sent on the day of the event.

R.A.I.S.E. is an undergraduate student organization that aims to build a multidisciplinary community through which to share research interests, build critical academic and professional skills, and provide each other support through the research process.