MSU Undergraduate Students Present at Posters On the Hill
MSU undergraduate student researchers Tushya Mehta and Grace Bonnema were selected to present their work at the 2021 Posters on Hill event!

Their work Narrative Processing of Music: How Culture Influences Our Perception of Music was completed under the mentorship of Dr. Natalie Philips. Tushya is a student in Lyman Briggs College and the College of Arts and Letters, and Grace is a student in Lyman Briggs College. Their research work is housed in the Digital Humanities and Literary Cognition Lab (DHLC), directed by Dr.Natalie Phillips, and the Timing, Attention, and Perception (TAP) Lab, directed by Dr. J. Devin McAuley.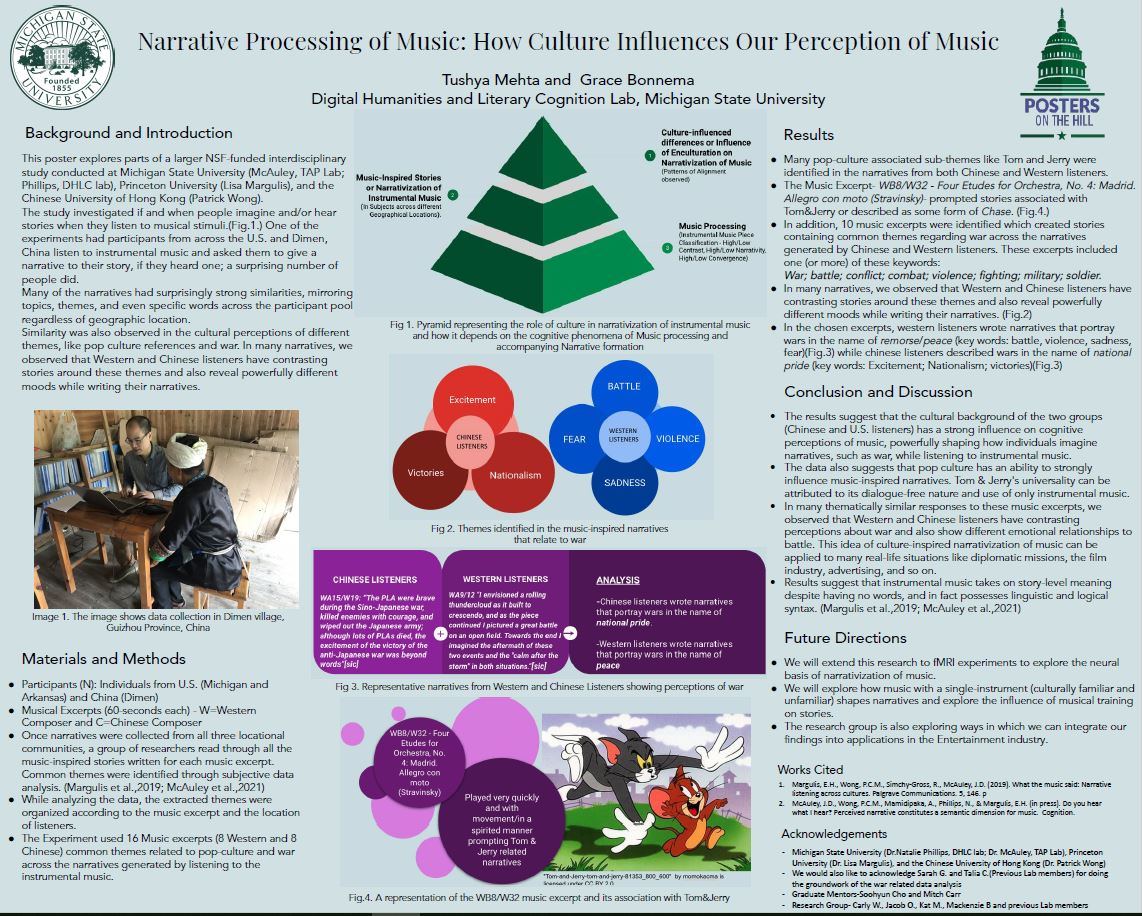 ---
This prestigious event celebrates the impressive work of the accepted students and supports the messages of the importance of undergraduate research at the federal level. Sixty student presenters have been selected from hundreds of applicants to participate in this prestigious event.
You visit the program at https://www.cur.org/what/events/students/poh/. POH will be hosted virtually on April 27th and April 28th.