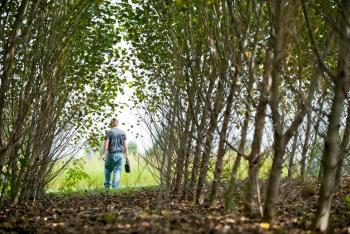 Summer Internships for Educators, SW Michigan, Kellogg Biological Station
Submitted by Kelsie Donaldson on February 7, 2019 - 2:17pm
KBS
KBS, in partnership with several departments, offers a wide variety of field-based summer courses that include important prerequisite courses in biology and ecology, plus advanced botany, grant writing, wetland ecology, and GIS. All students committed to courses at least 3 days/week receive 50% room & board support to stay at the station!
Students can also apply for the KBS Undergraduate Research Apprenticeship (URA) Program and KBS Internship Program! These students pair a KBS summer course with a paid research or internship experience. Work hours accommodate the student's course schedule, and they work in close collaboration with a KBS mentor. Applications for the URA & Internship programs close March 1, 2019.
There are also courses and research experiences available too!
Links to detailed course and program information can be found at: http://www.kbs.msu.edu/education/undergraduate-program/
Any questions can be directed to: KBSsummer@kbs.msu.edu