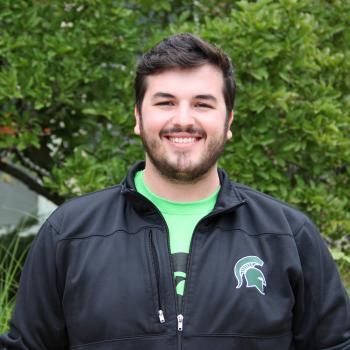 Undergraduate Research Ambassador Post Graduate Highlight - Jeremy Rapp
Jeremy Rapp was selected to serve as MSU's campus ambassador for NASA's DEVELOP program. DEVELOP, part of NASA's Applied Sciences Program, addresses environmental and public policy issues through interdisciplinary research projects that apply the lens of NASA Earth observations to community concerns around the globe.
Rapp graduated with his Bachelor of Science in Geological Sciences from Michigan State University in May 2018 and is currently a first-year master's student in Geological Sciences with the Department of Earth and Environmental Sciences. During his time at MSU, he participated in undergraduate research with the Hyndman Hydrogeology Laboratory and served as an Undergraduate Research Ambassador for the 2017-2018 academic year.
Congrats Jeremy on this opportunity!