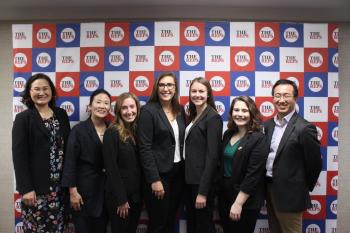 The School of Hospitality Business Receive Awards at Undergraduate Research Forum
Four students in The School of Hospitality Business at Michigan State University recently participated and attended the 9th Annual Tourism, Hospitality, and Events Conference for Researchers, Educators, Practitioners, and Students (THEREPS). Students were accompanied by faculty advisors, Dr. JaeMin Cha, Dr. MiRan Kim, and Dr. SeungHyun "James" Kim. The Undergraduate Research Forum hosted a total of eleven teams from across the nation, and both MSU research teams were recognized with awards.
The conference was held in Las Vegas, Nevada on April 12-13 and students presented research to fellow students, educators, and hospitality professionals. Mackenzie Sappe (BA '19) and Madison Skornicka (BA '19) shared their insights on the impact of marijuana legalization on the hotel industry. They conducted interviews with the perspective of hospitality operators to predict perceived impact and risk of marijuana in the lodging industry using the Delphi Method. Jake Davidson (BA '19) and Jason Klee (BA '19) also contributed to the study, but were unable to attend. Their presentation received the "Best Undergraduate Research Proposal Award."
Olivia Orlando (BA '19) and Nicole Stein (BA '20) also offered their findings on student perspectives of women in hospitality leadership. They conducted a survey with over 200 participants to compare gender viewpoints on current issues such as wage gaps and promotion bias. The study was recognized as "Best Undergraduate Research Presentation Award."
Orlando also presented two additional studies on the topics of customer delight in the hospitality business industry, which was presented as a poster, and understanding personality traits associated with luxury hotel brands, which was an oral presentation.
Additionally, the conference recognized Adam Miller (BA '11), Senior Director of Hotel Operations at Caesars Palace Las Vegas, as its keynote speaker. Mr. Miller shared his experiences as a young MSU alumnus and offered an inside look at Caesars Palace. Conference attendees were given private tours of luxurious villas and enjoyed a Q&A session with Caesars' guest-service leaders. After the tour Mr. Miller also arranged a special reception for Spartans.
# # #
(Left to Right: Dr. Miran Kim, Dr. JaeMin Cha, Nicole Stein (BA '20), Mackenzie Sappe (BA '19), Madison Scornika (BA '19), Olivia Orlando (BA '19), Dr. SeungHyun "James" Kim)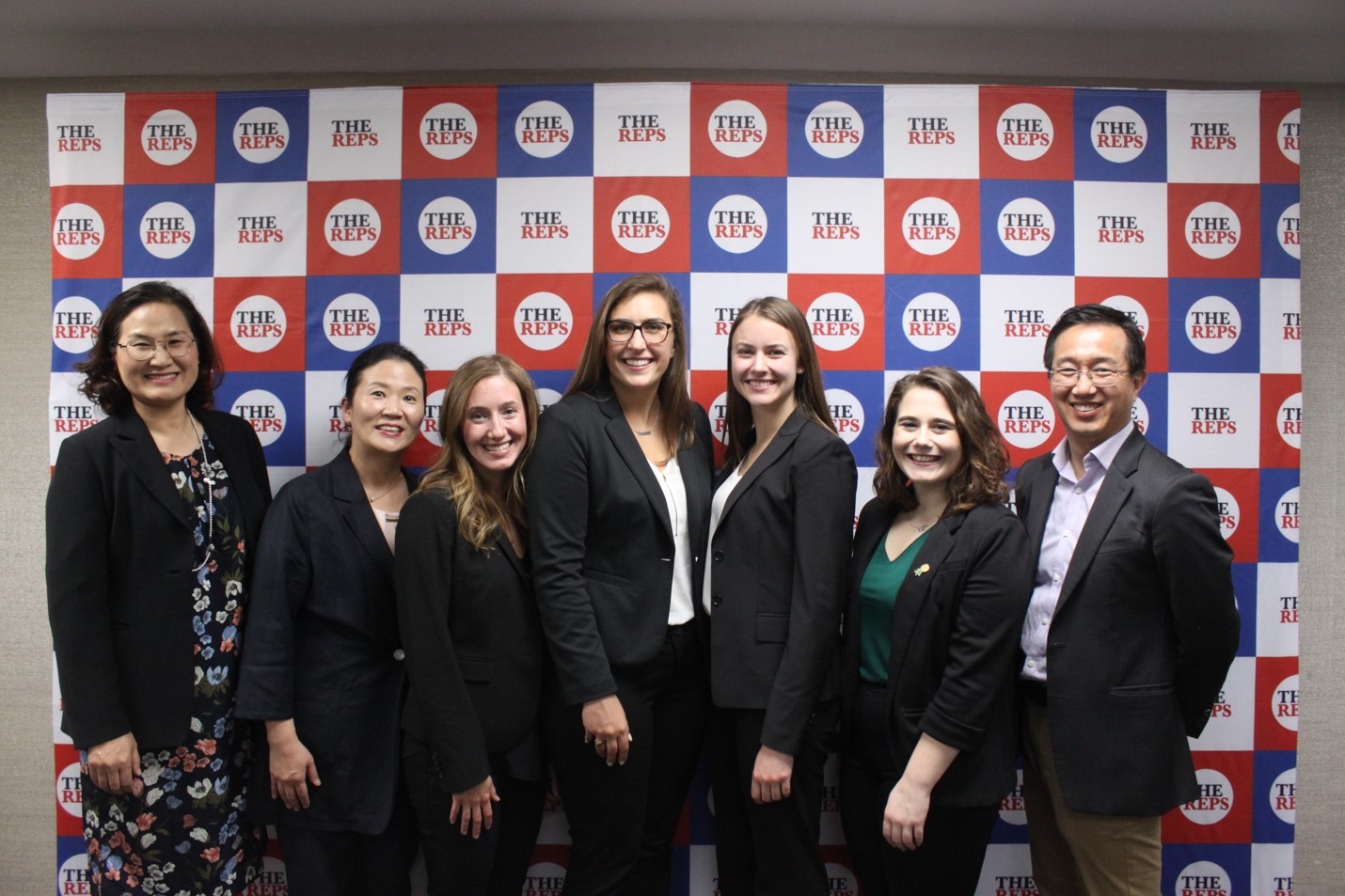 (Left to right: Dr. Jeong-Yeol Park, Dr. SeungHyun "James" Kim, Madison Scornika (BA '19), Dr. JaeMin Cha, Dr. Chihyung "Michael" Ok )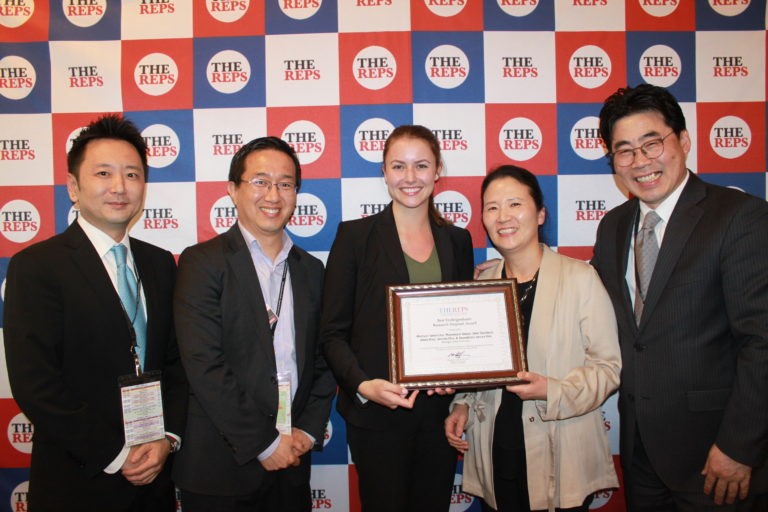 (Left to Right: Dr. Jeong-Yeol Park, Olivia Orlando (BA '19), Nicole Stein (BA '20), Dr. Chihyung "Michael" Ok )