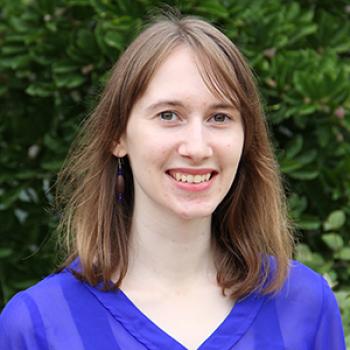 Undergraduate Research Ambassador Among Nominees for Prestigious Scholarships
Six students from Michigan State University (MSU), including Rebecca Carlson, an ambassador for the Undergraduate Research Office, have been nominated for three highly competitive graduate school scholarships. Carlson has been nominated for the Marshall Scholarship alongside Joel Arnold and Clara Lepard. Rebecca has participated in and led research both on campus in an applied biomolecular engineering lab and at Harvard Medical School in the Evergrande Center for Immunologic Diseases. "Through my international and interdisciplinary experiences, I hope to eventually foster partnerships with scientists worldwide, mentor budding scientists learning to speak the language of research, and develop innovative computational and experimental approaches to understanding the immune system," Carlson said. "By becoming an engineer and scientist, I could both act as intermediary, serving as 'interpreter' across different fields, and contribute new knowledge through original research."
Carlson's nomination for the Marshall Scholarship is joined by Joel Arnold and Clara Lepard. Arnold has also been nominated for the Mitchell Scholarship and the Rhodes Scholarship. Nominated alongside him for the Mitchell Scholarship is Margaret Born, and Alana O'Mara. Eamon Devlin joins Arnold and O'Mara for the Rhodes Scholarship nomination as well.
Through the support of the National and International Fellowships and Scholarships (NIFS) office and the Honors College, MSU has produced 18 Marshall Scholars, one Mitchell Scholar, and 17 Rhodes Scholars.
View the full story about all six nominees here.