Undergraduate Research Module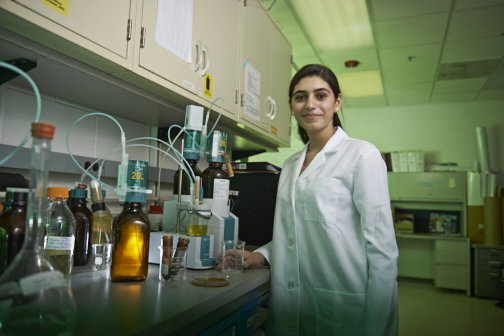 The Undergraduate Research Experiences Module (URE) is a centralized platform for undergraduate students and their MSU mentors and/or supervisors to track undergraduate research and creative experiences. Any MSU student or faculty/staff member can submit experiences. Users can access the URE Module by logging into the Spartan Experience Record platform using their MSU Net ID. This student guide and video offer step-by-step for students to submit a research/creative experience. This illustrated research mentor guide (and associated video) explains how faculty/staff can submit experiences on behalf of their students.

Faculty and staff can use the URE platform to keep a running record of students they have worked with during their employment at MSU. Every faculty or staff member with a valid MSU Net ID and is actively employed by the university has access to the URE module.
Who should submit research or creative experiences?
Any MSU undergraduate student may submit a research or creative experience. This student guide offers step-by-step for students to submit a research/creative experience. This research mentor guide explains how faculty/staff can submit experiences on behalf of their students. Multiple students may be listed on one project.
What should I submit?
Any research project or creative activity that you have worked on under the guidance of a research mentor (e.g., faculty member, staff member, graduate student, post-doc).
Why should I submit something?
Your research experience will become part of your Spartan Experience Record, which is an official university record of non-credit bearing student experiences related to leadership positions, community engagement, internships, research, intercultural experiences, and other activities. Students can use their Spartan Experience record to develop their resumes and to create record of college activities that enhanced learning.
Where do I find the Undergraduate Research Module?
Login to My Spartan Story using your MSU NetID and password. Choose Undergraduate Research from the menu on the left side and select Undergraduate Research Experiences. Follow the instructions to enter your research submission.
What information do I need to submit a research experience?
Title of project, brief description of the skills/tasks that are part of the project, information about your research mentors (name and MSU email), time period engaged in project, and learning outcomes associated with the project.
What happens next?
Students: Your submission will appear as pending. Your research mentor will be notified to review your submission and verify your work. When a submission become verified, it will appear on your Spartan Experience Record.
Faculty: When a faculty member submits an experience on behalf of students, the submission is automatically verified and should appear on a student's Spartan Experience Record within 2 business days.
Department or College Reports
Each department and/or college can request reports to show the number of students engaged in research or creative activity within their respective units. The UR Office can generate these reports for you. Contact the UR Office for details.

Contact the MSU Undergraduate Research Office with questions or concerns.